The holy festival of Christmas is celebrated on the 25th of December every year across the world with immense opulence and magnificence. Born on this day, Jesus Christ is respected and remembered by the entire Christian community. Hence, you can see people making lavish and grand preparations for the special occasion months in advance. And while preparations are in full swing, people take out extra time to purchase gifts and presents for their near and dear ones. It is considered to be an essential part of the festive celebrations since these gifts express love and kindness towards one and all.
The Three Magi or the Wise Men have known to bring precious gifts of gold, myrrh and frankincense to the Baby Jesus, while St. Nicholas, who is better known as Father Christmas or Santa Claus, performed many kind acts and gave benign gifts to the little children anonymously, the most notable being his providing dowry for the three daughters of a poor old man by sneaking to their windows. However, the most appropriate
Christmas gift
does not necessarily be expensive, but it can be bought keeping the age, needs, and choices of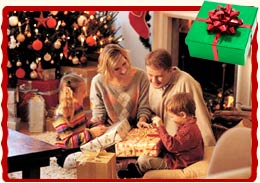 the person for whom it is purchased in mind. Here are a few suggestions for you; take a look.
The Three Magi or the Wise Men have known to bring precious gifts of gold, myrrh and frankincense to the Baby Jesus, while St Nicholas, who is now known more as Father Christmas or Santa Claus, performed many kind acts and gave benign gifts to the little children anonymously, the most notable being his providing dowry for the three daughters of a poor old man by sneaking to their windows. Even today, giving each other gifts on Christmas is considered an essential part of Christmas celebration and is meant to express love to the family and friends in this joyous season. The most appropriate Christmas gift may not be expensive but it should be bought keeping the age, needs and choices of the person for whom it is bought. Here are a few suggestions for you: